Rockbrook Elementary School
Return to Headlines
November 30, 2022 | Westside High School to name basketball court in honor of Dr. Jim Tangdall
FOR IMMEDIATE RELEASE: November 28, 2022
Westside High School to dedicate gym to longtime Superintendent Dr. Jim Tangdall
Westside Community Schools is excited to formally dedicate the floor of the Westside High School main gym to Dr. Jim Tangdall, longtime District 66 educator, coach and superintendent. The dedication will take place Saturday, December 10 at 3:00pm, immediately prior to the Westside Varsity Girls Basketball game versus Norfolk.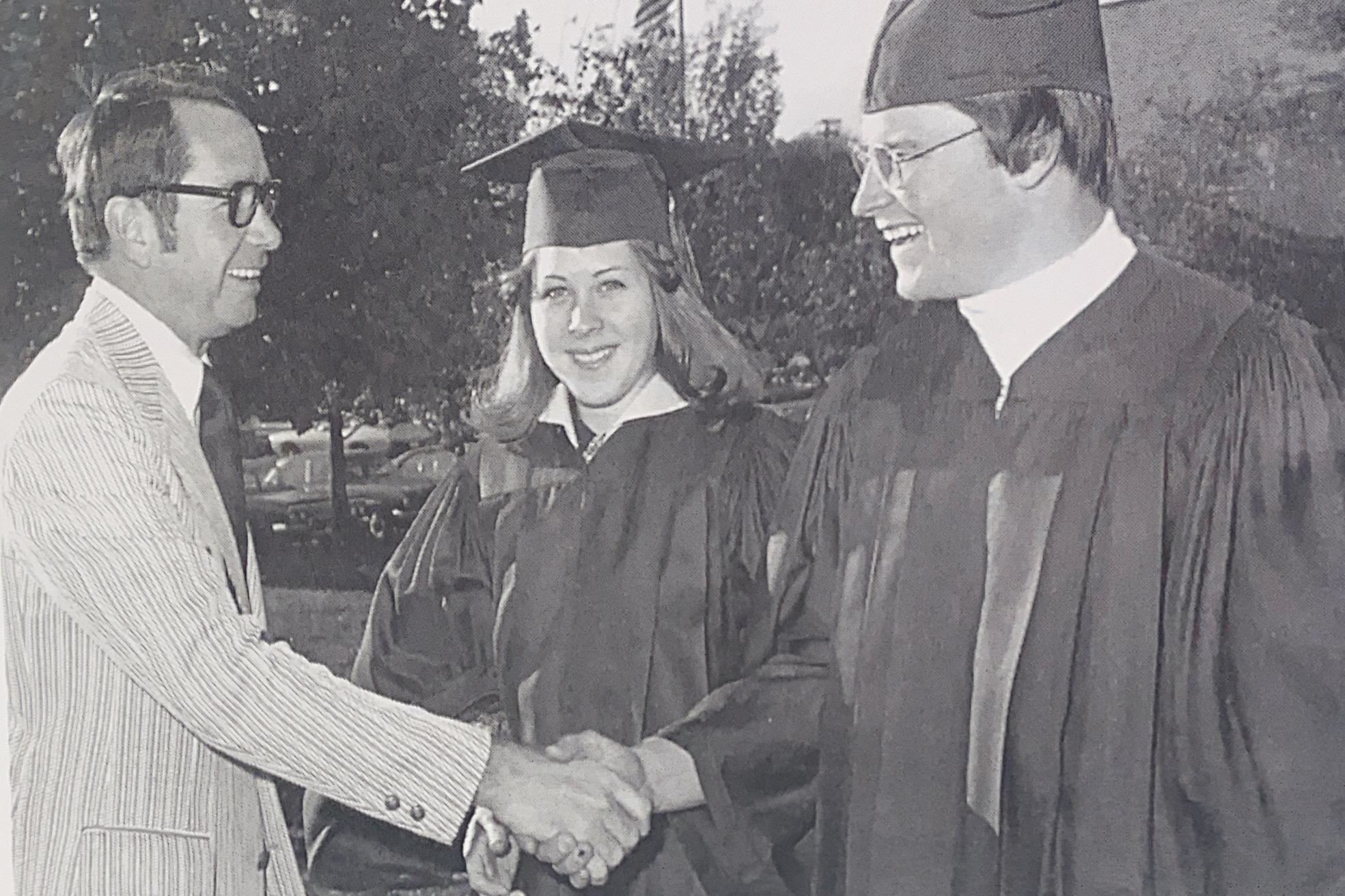 Dr. Tangdall spent his entire career with Westside Community Schools. He was a beloved teacher, coach and administrator. He served as Principal of Westside High School for 13 years and later retired as Superintendent of District 66. Many note he was most proud of his years teaching math, coaching basketball and implementing modular scheduling at Westside High School. To date, Westside is one of approximately 10 schools in the country to continue the modular scheduling system, allowing students to take more courses, have access to teachers throughout the school day, and become more exposed to independence and responsibility as learners and young adults.
"The name Jim Tangdall is synonymous with dedication to children and the success of public education," said Dr. Mike Lucas, Superintendent of Westside Community Schools. "His impact is felt everywhere throughout our district and now every visitor who comes to our school will see his name and learn about the incredible things he did for District 66 and our community."
Dr. Tangdall died in 2019. His family members continue to support Westside Community Schools through various projects and opportunities, and several will attend the dedication on December 10. All of Dr. Tangdall's children and grandchildren graduated from Westside including Sara Tangdall, Alison Kemp, and Daniel Kemp, in addition to Grace Greenwald, who is currently a sophomore at Westside High.
"It was so important to my Dad that his grandchildren benefited from this amazing school district," said Kris Greenwald, Tangdall's daughter.
We are tentatively planning on the following schedule of events for Saturday, December 10:
Dedication of Jim Tangdall Court, 3:00pm

Westside Girls Varsity Basketball game versus Norfolk, 3:30pm

Westside Boys Varsity Basketball game versus Norfolk, 5:15pm
***
All media partners are invited to join us for this special event. Photos are attached for your use in print, on air and online; please credit Westside Community Schools. Interviews and video opportunities are available at request; please email paul.brandi@westside66.net.