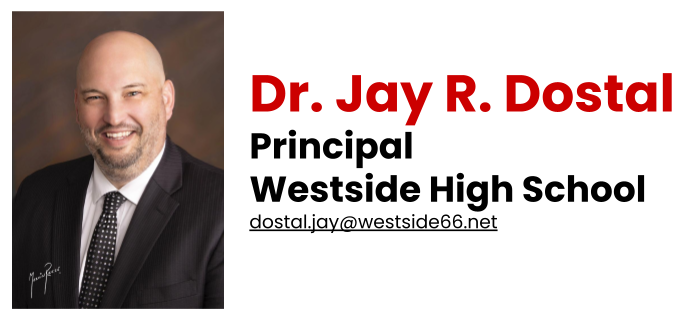 Welcome to Westside High School!

In 1946, residents living on the western edge of Omaha sought a way to maintain quality education in their rural schools. The Boards of Education of Districts 19, 31, 46 and 65 met to decide whether combining resources would better address individual differences in children. After careful study, a committee of experts proposed a merger of the four districts into one. This group suggested that the districts use existing school facilities for students in grades K through 6. The committee also suggested that a new high school be designed and built with the specific developmental and academic needs of students in mind. A series of joint meetings during the winter culminated in the merger of districts 31, 46 and 65 to form District 66 in March 1947 (District 19 chose not to join). The junior-senior high school opened its doors in 1952. The school was built on farmland near 87th and Pacific Street. Westside High School still sits on that site today. The new name reflected the three former districts on what was then the western edge of Omaha when District 66 became known as the Westside Community Schools.

Our facilities are exceptional, our staff is excellent, and our high school is a source of pride for everyone in our community as it reflects our commitment to quality education for all of our children. We live in a vibrant community where the citizens realize that public education is not an expense, but rather, an investment that yields long-term dividends for everyone.

Westside High School (WHS) is the flagship of the district's campuses. Student enrollment for grades 9-12 is approximately 2000 students. WHS is a comprehensive high school that meets the needs and demands of students preparing for the future. The school day is based on a modular schedule which helps students practice time management and gives them an opportunity to meet with teachers on an individual basis throughout the day.

WHS offers a wide array of challenging courses. We offer multiple AP courses for students who desire a higher level of challenge and rigor. We also offer a wide variety of concurrent credit courses and career and technical education (CTE) courses. Students with special needs receive individualized instruction through a variety of programs, including English as a Second Language (ESL) and Special Education. Recognizing that student activities play an integral role in the total educational program, the school offers a variety of extracurricular and co-curricular activities and clubs. Finally, at Westside High School we are committed to creating a diverse, equitable, and inclusive learning environment for all. In the summer of 2020, Westside Community Schools launched the WE-SIDE Community Council. This stands for Welcoming Equity Support Inclusion and Dignity for Everyone. Our goal is to ensure that all of our students and staff feel welcomed and valued at Westside.

As principal, I am committed to helping Westside High School continue its tradition of not only being the best high school in Nebraska, but also one of the best high schools in the nation. At WHS, we will encourage our students to share their voice and tell their story. We understand that every child comes to us with unique needs and our teachers and staff are prepared to do whatever it takes to help them find success.

Westside High School welcomes you!